Cette annonce du Département de la Santé fait bondir les professionnels du tatouage et piercing outre-Manche, comme le relate la BBC. L'un d'eux déclare à ce sujet : «comparer des mutilations génitales féminines à des piercings corporels consensuels en amoindrit la gravité. Les mutilations sont souvent commises de force sur  des mineures et sans aucun consentement».
Source : Libération
L'article en anglais :
Counting genital piercings as FGM 'undermines' abuse says union
All women who have « intimate piercings » will be classified as having suffered female genital mutilation (FGM), the Department of Health says.
Even if an adult consents to having it done, she will still be said to have undergone a « harmful procedure ».
The Department of Health says it will take « every precaution » to record « abusive » genital piercings.
But the Tattoo and Piercing Industry Union (TPIU) has told Newsbeat body piercing is « in no way related » to FGM.
« It undermines the serious nature of FGM to in any way compare it to a consensual body piercing. FGM is often carried out on minors by force and clearly without consent, » says spokesman Marcus Henderson.
More than 200 FGM-related cases were investigated by the police nationally in the past five years.
The government advises you to contact the NSPCC if you or someone you know is worried about FGM – and if there is immediate risk you should tell the police.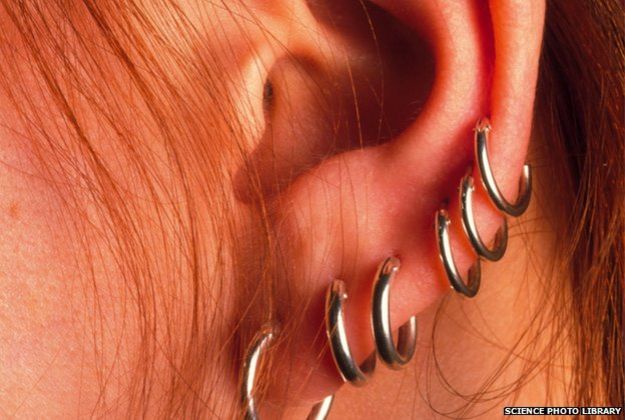 « Most responsible piercers won't do any intimate piercings on anyone under the age of 18, » says Mr Henderson.
« Now we're faced with a situation where men are able to make up their mind and consent to an intimate piercing where women are not. »
One London-based professional piercer, who wanted to remain anonymous, says his customers do not consider genital piercings to be at all similar to FGM.
His clinic offers a range of « intimate piercings ». For women these include the clitoral hood, the Christina (where the outer labia meet) and the fouchette, which is done at the back of the vulva and can only be performed on people with enough loose skin.
« It's nothing to do with mutilation, » he says. « I think [piercing] is more to do with adornment of the body or the discovery of new sensations. »
He says he thoroughly checks photo identification before undertaking any piercing work and would never do a procedure on anyone under the age of 18.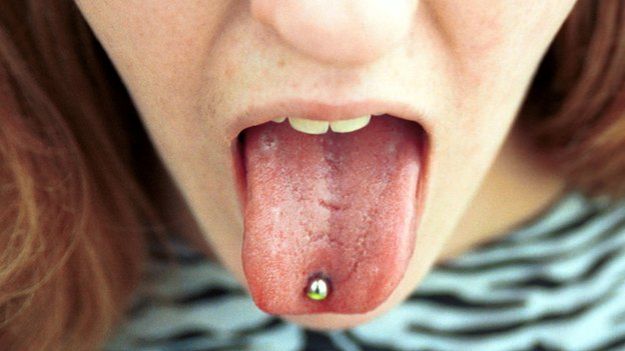 « The most popular piercing of the female genital would be clitoral hood, » he explains.
« It's pretty much the safest piercing of all the female genital piercings, if it's done correctly of course, so I really don't see how that could be considered mutilation. »
He explains that « not everyone can have every single piercing done ». In the past he has refused to perform genital piercings on women who have « anatomical unsuitability » because it would be dangerous for them to undergo the procedure.
He wants more regulations in the piercing to be introduced by the government, to ensure the health and safety of clients who wants these kinds of body modifications.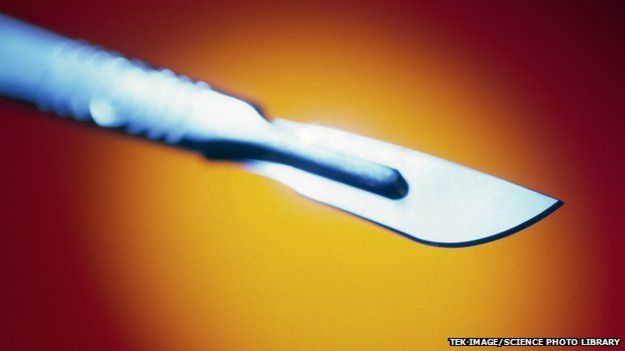 A Department of Health spokeswoman said: « While there are challenges in this area and adult women may have genital piercings, in some communities girls are forced to have them.
« The World Health Organisation has quite rightly defined this as a form of FGM.
« The new data collection will help build a picture of the scale and the nature of the problem we are facing. We are continually working on ways to improve and develop the NHS response to this terrible practice. »
About 170,000 women and girls are thought to be living with FGM in the UK.
More than 2,600 women and girls who went through FGM have been treated by the NHS since last September – of those, 499 women and girls with FGM were seen by the NHS in England in January alone.
Last week, a report suggested police, midwives and campaigners were still confused about whether designer vagina operations – known as labiaplasty – were included in FGM laws.
The government has said it has no plans to amend the Female Genital Mutilation Act 2003 to specifically include cosmetic surgery on the genitals.
In its report the Home Affairs Select Committee of MPs said the Act should be changed to make it clear these procedures would be a criminal offence if done on girls under 18, unless for mental or physical health reasons.
Follow @BBCNewsbeat on Twitter, BBCNewsbeat on Instagram andRadio1Newsbeat on YouTube